King of flames, bear down upon the enemy! Ifrit!
Futurama turned 10 years old on Saturday, and there was much rejoicing.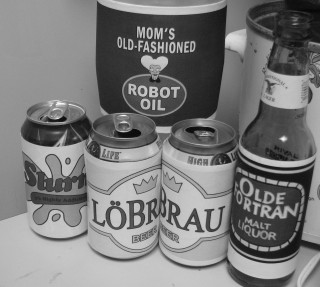 In addition to the Slurm, LöBrau, Olde Fortran, and robot oil, there were Popplers and a cake. The cake, appropriately enough, bore the message: "Good news, everyone!"
In other news, a happy birthday to those of you whose birthday it is today.
2 Comments